Eating Your Way Around St John's Newfoundland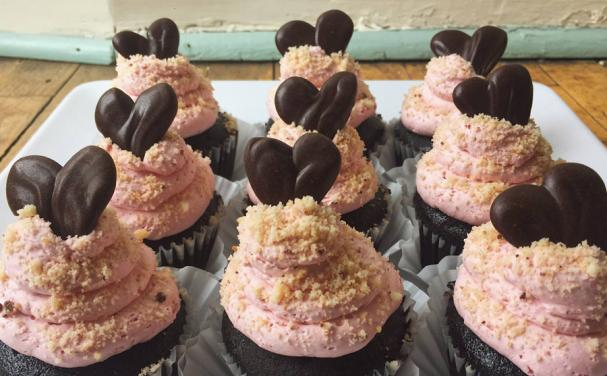 There is no doubt about it - Newfoundland has really come to the culinary forefront over the last few years. On this rugged Atlantic Coast Island known as "The Rock" you can eat like the fisherman, dine like a king, or graze like a rabbit at these foodie favourites in St John's. 
Rocket Bakery & Fresh Foods is an eclectic downtown bakery that serves up fresh meals everyday with a menu to satisfy all cravings. Healthy selections are always available as are their decadent desserts. The chocolate fudge cake with toasted meringue is just out of this world. Offering everything from their French inspired croissants, to their BBQ Screech Rum pulled pork, this heritage spot fuses French cuisine with a side serving of Newfoundland flare.
Visiting Quidi Vidi Village when touring Canada's oldest city is a travel must. Referred to by the locals as "the gut" of St. John's, this picturesque village offers the quaintest place in town to settle in and of course "fill your gut" when dining at the Mallard Cottage. Housed in an 18th century cottage and designated as one of the oldest wooden buildings in North America, Chef Todd Perrin and Sommelier Stephen Lee will make you feel right at home. This place really elevates the traditional meals of Newfoundlanders and Labradorians. Utilizing local produce, wild game and seafood as their inspiration, visitors will find everything from fish cakes to braised rabbit legs on the menu. Taking a cab from town is recommended when heading to the cottage – parking was not something the early fishermen had to worry about back in the day!
If you are looking for a taste of culture, the Rooms is where you will likely end up. Showcasing the province's most extensive collection of artifacts, art and historical records, The Rooms is a must see. With much to take in a tea break is recommended. Nestled inside this unique space is The Rooms Café, offering up a full menu of made-from-scratch traditional dishes with a twist. You will find their specialties such as cod tongues, corned beef hash cakes, pulled Screech brisket and Lobster Tail Nicoise Salad. You can even indulge in a full-on traditional touton breakfast.
For those visitors that are not familiar with the traditional dishes of this rugged land, The Sprout is the place for you. It offers a diverse and delicious vegetarian and gluten free menu that will make even the serious carnivore want to dig in. Their menu does not discriminate, with choices ranging from Pico de Gallo Taco, Pad Thai, and Syrian Salad. The chutney and cashews come highly recommended. Newfoundlanders are known for opening their arms to all visitors, making The Sprout the melting pot of their city. It is no accident that this popular spot is located in the heart of St John's.