A Newfoundland Adventure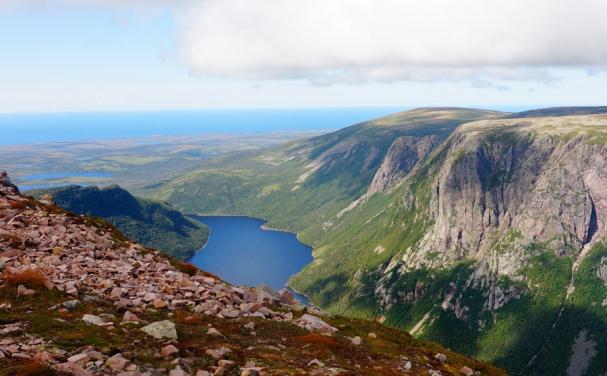 Newfoundland and Labrador is known for its rugged coastline, and it is home to some of the best and most unique adventure tourism in the country. The west coast of Newfoundland attracts visitors year round that are hungry for new experiences and breathtaking scenery.
Gros Morne National Park is not only a UNESCO World Heritage Site; it is also where nature's beauty has left an indelible impression. The park offers an untouched landscape of towering cliffs, majestic fjords, and an abundance of wildlife.
Hiking the Tablelands is a bucket list item for many. There are few places in the world where one can walk over ancient sea floors and preserved ocean avalanches. If you hike long enough you may stumble on a beach at the mouth of the fjord near Western Brook Pond. Boat tours are also available to take you through the fjord allowing you to glance up at the side of the summit.
Visitors can also bring their own canoe or kayak, which can be used on Trout River Pond and Bonne Bay. Or better yet, let a guide take you on an excursion around the bay. You will want to plan ahead and stay for a few days to really take it all in.
Most people come to stay in one of the five campgrounds in the park. Rustic campsites are also an option along various points. Ever heard of oTENTiks? It's a combination of a tent and a cabin, which offers more comfort while travelling away from home.
Less than an hour from Gros Morne, the Humber Valley calls. The Long Range Mountains can be scene from below by paddling the waters in a canoe. You can even go zip lining or hike along the meandering trails.
For those that enjoy long-range hiking, the province's International Appalachian Trail section begins at Port-aux-Basques and passes through the Humber Valley on its way up the Northern Peninsula. During the winter, Marble Mountain Ski Resort (which makes up part of this range) beckons to many ski enthusiasts. The valley benefits from large snowfalls, short lift lines, and the vertical drop is the highest of any resort in Atlantic Canada, offering some of the best snowboarding and skiing east of the Rockies.